Tahmineh Monzavi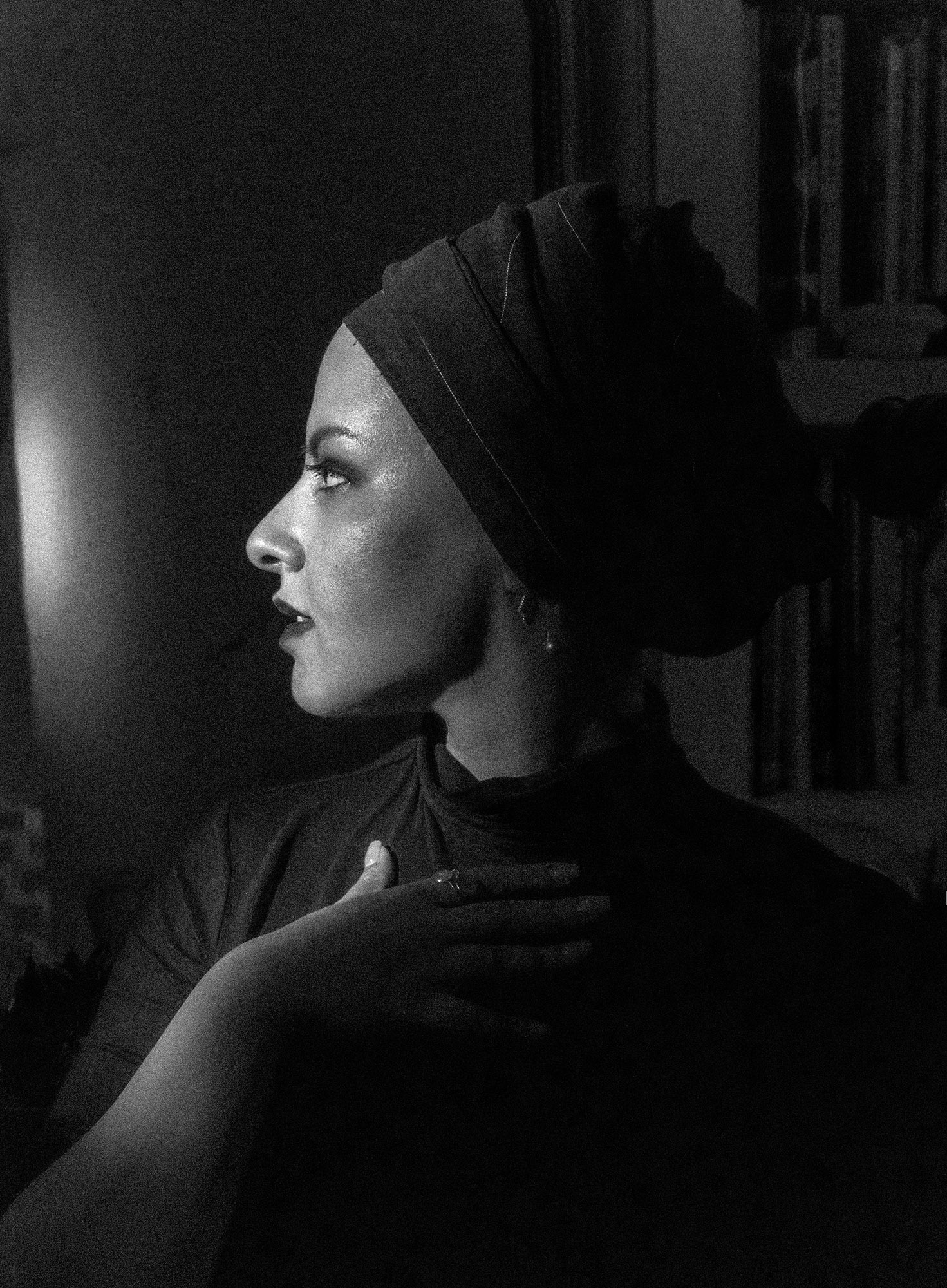 It was the year 2007, almost 15 years ago when i professionally started to take photographs. I was studying photography before that. As a student back then, I was taking photographs of what was happenings on the streets of Iran which had more significance to me than what was tough in the university requiring students to photograph nature and flowers.
Early on, I knew that I would not gain much following the rigid university photography program, as the system only provided standard answers to pre-raised questions, while i had my focus on what was still unanswered.
"instead of all these dark and unpleasant photographs, why don't you capture nature or flowers" was a question I was often asked from here and there. I had chosen my own path and I had faith in my direction as an artist to capture the realities of life no matter how hard or unpleasant they were to the mainstream of people.
I wanted to become a photographer focusing on social issues and not one who only properly worked the camera. The limitations of opportunities for female photographers in Iran and the male dominated environment of my society concerned me deeply. It is at this moment that my advisor bahman jalali, pushed me to continue my own direction and work as an independent documentary photographer.
"the brides of mokhber al-dowleh"series was the first project i worked on under jalali's supervision. The three years working on this project not only shaped my practice, but also became my most influential body of work. The brides of mokhber al-dowleh, began with one single shot that i took on a bridge connecting an intersection. A bridge that no longer exists. The image captures a hundred-year- old building in whose windows, headless mannequins wearing bridal dresses are displayed.
I was fascinated by the fact that in Iran most bridal dresses were sewn by men. The masculine environment of bridal workshops creating the most feminine dresses combined with the background noises of an old radio, the young dressmaker boys laughing and the sound of a man's scissors cutting silk was surreal.
I was simultaneously working on another project called grape garden alley. In 2008, I was assigned by a magazine to photograph the southern rundown and rough neighborhoods of Tehran. On my way there, i met several male addicts who were using drugs. I approached them to ask for their permission to photograph them. Soon after, with the help of these male addicts i found where female addicts resided since they normally don't appear on the streets.
I was led to a shelter in an alley, named: grape garden. A shelter housing homeless women from all over the city. Most were drug addicts; some were HIV positive. Through private charitable organizations these women were kept off the streets and were provided with food, medicine, shelter, and clothes.
My focus was to capture their essence of these women whose life was filled with violence, drug addiction and poverty though portraits. While many w do not make it through the program successfully, it is heartwarming and encouraging to hear stories of women who manage to quit their addiction and find a place in society.
I spend 3 years of my career at grape garden alley and continued on and off until 2016 because i followed tina, a fascinating character i met there.
Tina, a transgender, left home at the age of 15 because her family would not accept her sexual identity. Not welcomed home nor in society, for many years she lived in a delusional reality shaped by drugs. Being arrested and spending two years in jail not only put an end to her addiction but motivated her to restart. The shelter as a small community was the first place, she could call home after so many years of struggle. At the age of 44, she was living independently in a room with her dog awaiting brighter days to come but unfortunately those days never came and in early 2020 she died at the ag of 50.
In 2012, during the highly sensitive and depressing political atmosphere of iran, i was arrested. A month in prison and the trauma following my arrest and incarceration suspended my practice for two years. Such a long gap made me lose my courage as a documentary photographer. As i was looking for a comfort zone, i was drawn to staged photography for a while.
Video (oxys in black and white) 2013, was produced right after i was released. On one hand, the video was inspired by a recurrent thought during my lonely hours in the cell. What if i was pregnant and maybe this would give an end to my loneliness. On the other hand, i was inspired by a friend's dream in which she was pregnant with an unknown creature who she miscarried.
A year after the event, i produced the series all about me: nicknamed crown giver. It shows a strange fantasy realm where every woman is crowned miss Iran. My inspiration comes from an old beauty pageant, spring girl, held in Iran from 1965 to 1978, just before the revolution and its restrictions took hold. Almost forty years later and Iran is in the top ten countries for cosmetic surgery. To be miss Iran or 'the most beautiful girl' of any country is an absurd notion for a young girl, it creates a world where appearance is everything. I was looking for a way to objectify this desire and renegotiate its context through the artistic practice.
Between 2015-2017 I have been captivated by the ruins of the historical architecture of Iran and Afghanistan. In the series past continuous the artist is documenting the post-war shift in the perception of home and heritage.
In 2018 i started a new photography series red soil, cold soil, which offers a fascinating contrast of colors and textures of two completely different regions of the world, an Iranian island in the Persian Gulf and a Norwegian archipelago in the arctic ocean. Hormuz island in the south of Iran and the world's northernmost settlement Longyearbyen in Svalbard are both located in areas of high political tension, but for me, it was an encounter with the mysterious nature that initiated a deep desire for the exploration of the dramatic landscapes and the everyday life of the islands inhabitants.
Between 2019 and 2022, my interest, passion and experience have been motivated by the everyday life of the Iranians in various societies. My work has concentrated on the roles of women in urban and rural cultures especially in coastal provinces of the Persian gulf including Sistan and Baluchistan and the Hormoz island.
A life in front of you is about lake hamoun located in sistan and Baluchistan, province. Once the largest, sweet water lake, and the second largest lake in Iran, in the past couple of decades has been almost dry all year round. A large part of the population in who depend on the lake water, have fled to other cities near or far. Those who chose to stay, must deal with great challenges, and lack of resources to live on. The lake started drying up because of the construction of two large dams on the main tributaries of Helmand river in Afghanistan which is the main source of water for lake hamoun.
global warming resulting in extended periods of droughts has also been an important contributing factor to the shrinking of lake hamoun.
Afro-Iranians Baluchistan, i have particularly focused on various aspects of life of the African Iranians known as zings who were brought to Iran before the nineteenth century by Arab slave traders from the coast of southeast Africa, an area roughly comprising modern-day Tanzania and Mozambique. Wherever on the southern coast of Iran, the African Iranians settled, they assumed the language, accent, and religion of the region.
In this project, i focused my attention on African Iranian women and their social roles and engagements in the culture of Baluchistan. I lived among them and studied their oral traditions for a while. Through my images, i have tried to capture two major themes; firstly, how these women have remained isolated from the development of the modern state system and secondly how they have kept their cultural practices while adopting to a new environment.
2020 to 2022 were the most active and challenging years of my career and my life during which my third project the lut that was formed, documenting the lut desert, a tract of sand and fantastical rock formations in southeastern Iran. The lut desrt is one of the hottest places on earth. Consists of sand dunes, ergs, mega-yardangs (kaluts), desert pavement, as well as large flat areas of salty soils. Lut reminds me of the shape of a woman's body and the body of the earth. Through my eyes, i have touched the symphony of images there. Before this adventure i had never taken photos of nature and landscapes but this project helped me breath deeper and have a wider angle to the life.
Education
She received her BA in photography from Azad art and architecture University—
MUSEUM EXHIBITIONS
Monzavi's work has been featured in the following cultural institutions:
Upcoming exhibition: Women Defining Women in Contemporary Art of the Middle East, opening at Los Angeles County Museum of Art (LACMA) in Apr. 2023, and traveling to the Phoenix Art Museum (Nov. 2023 – Mar. 2024)
In the Fields of Empty Days: Intersection of Past and Present in Iranian Art, LACMA, (2018)
OXYS in Black and White, Screening international video-art of the 21st century, MAXXI Museum, Rome (2018) and MACRO, Rome's Museum of Contemporary Art (2018)
Iranian Artists, Zurab Tsereteli Museum of Modern Art, Tbilisi, Georgia (2018)
Unedited History, Iran 1960-2014, Musée d'Art Moderne de la Ville de Paris, Paris, France (2014)
Grape Garden, Nights of Photography, Giorgi Leonidze Museum, Tbilisi, Georgia (2012)
AWARDS AND NOTABLE MENTIONS
Monzavi received the Sheed Award for excellence in social documentary photography in 2011.
Her work has received mentions in a number of prestigious publications like the New York Times, Internazionale, Paris Match, the British Journal of Photography, Le Figaro, L'Oeil de la Photographie, and Elle Magazine. She is featured in "La Photographie Iranienne" published by LOCO, in the catalog of the exhibition titled "Iran, Unedited History 1960 - 2014" published by the Musée d'Art Moderne (Paris) , and in "Iran 38" published by Editions Textuel and a book titled " A self-torn apart" published by centre national des arts plastiques (CNAP) and gallery Eric dupon 2022 and prix pictet award book 2022 "fire".
Tahmineh Monzavi is also known as a film director and producer. Sometimes her photography and film work merge into continuous subject of artistic exploration. For example, the Grape garden alley series in 2010-2012 developed into a feature length documentary film about a shelter for addicted women in Tehran. As a co-director. She had an important interview in this film with Jean Cloud Carrier.
Tahmineh received international recognition with the film About the Salesman (2018) , A film about a film which won two trophies for the Best Actor and Best Screenplay at the Cannes Film Festival in 2016 and the Academy Award for Best Foreign Language Film in 2017.
SOLO GALLERY EXHIBITIONS
| | |
| --- | --- |
| 2022 | A Self Torn Apart, Galerie Eric Dupont, Paris. |
| 2021 | Bodies of Nature, Galerie Felix Frachon, Brussels, |
| 2019 | Red Soil, Cold soil, Silk Road Gallery, Tehran. |
| 2017 | Past continuous, Silk Road Gallery, Tehran, Iran. |
| 2016 | All about me, Nicknamed Crown Giver, The Public House of Art, Amsterdam. |
| | Past continuous, Hinterland Gallery, Vienna. |
| 2015 | All about me, Nicknamed Crown Giver, Silk Road Gallery, Tehran. |
| | Review of Tahmineh Monzavi's Artworks, Robert Klein Gallery, Boston. |
| 2014 | Brides of Mokhber-al-Dowleh, Silk Road Gallery, Tehran. |
GROUP EXHIBITIONS
2023
" Women Defining women" in Contemporary art of the Middle East at LACMA        museum in Los Angeles in April 2023 and traveling to the Phoenix art museum (Nov.2023- March 2024)

Group show at Robert Klein Gallery Jan- March 2023

2022
Venti, Aurea, Anima, Sprit of Fluidity, Foundry Downtown gallery, Dubai (21 Nov. 2022); Group show at the Felix Frachon gallery, Brussels (Dec.-Jan. 2022)
2020
Dans la tête c'est Mexico, Galerie Eric Dupont, Paris.
2018
In the Fields of Empty Days : The Intersection of Past and Present in Iranian Art, LACMA, Los Angeles.

OXYS in black and white, Screening international video-art of the 21st century, MACRO, Rome's Museum of Contemporary Art.

International Women Photography Award exhibition, Alliance Française, Paris.

Guardi Iraniani, Bellinzona, Switzerland.

2017
Collection of Sammlung Verbund, Vienna
Past continuous, Hinterland Gallery, Vienna.
2015
Re-Action, Gijon Museum, Spain.
2014
Unedited History. Iran 1960-2014, MAXXI Museum, Rome.

Unedited History. Iran 1960-2014, Musée d'Art Moderne de la Ville de Paris.

Dance of the Seven Veils, Side by Side Gallery, Berlin. A Requiem for a Desolation, Hinterland Gallery, Vienna. Iranian Photography, Milles Gallery, Sydney.

Burning Down the House, 10th Gwangju Biennale, South Korea.

2013
Dance of the Veil, Side by Side Gallery, Berlin.

A view of documentary photography in Iran 1987-2013, Silk Road, Tehran.

OXYS in black and white, nomad exhibition, Milan, and Syros (Greece).

 
| | |
| --- | --- |
| 2012 | Grape Garden, Nights of Photography, Giorgi Leonidze Museum, Tbilisi, Georgia. |
| 2011 | Alternative Histories, National Portrait Gallery, London. |
| 2010 | A Selection of Young, Talented Iranian Photographers, Silk Road Gallery, Tehran; Tehran: Documentary Photographs from the Last 40 Years, Arran Gallery, Tehran. |